Horse: Accessories: Bellboots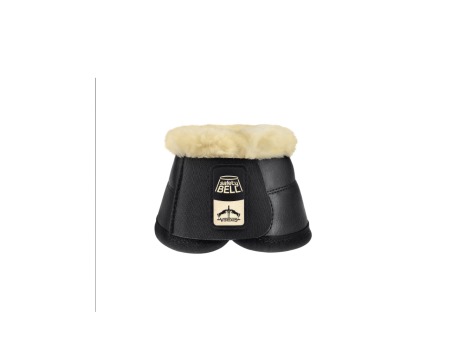 SAFETY BELL SAVE THE SHEEP

OVERREACH BOOT

Description

Overreach boot designed to protect the entire heel area. The techno sheepskin fabric on the top of the boot helps prevent irritation or rubbing.

Save the sheep, the new line in techno sheepskin, is cruelty free. The lining is a man-made fabric, which is free from any animal derivatives. The techno sheepskin offers numerous advantages:

it can be washed easily and dries quickly, while real lambskin requires considerable, lengthy maintenance

trapped sand comes out easily out of the loose, soft wide knit, minimising the risk of abrasions to the leg

it is more comfortable and a cosier fit than natural lambskin

it stays looking good for longer, while real lambskin tends to dry out, become stiff and turn yellow.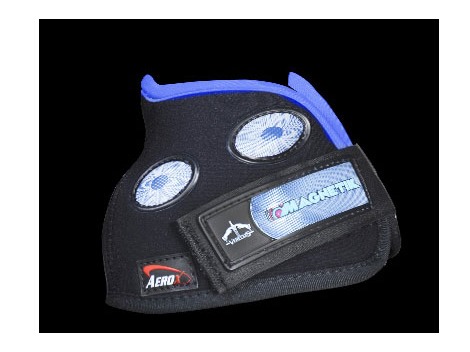 Magnetik Hoof Boot
Therapeutic device with 10 neodymium magnets that develop a power of 2400Gauss each, distributed on the bulbs , pastern and coronet.
Made with a breathable "Aerox" material, lined and trimmed in Lycra, it guarantees the optimum temperature of the leg, thereby reducing overheating of the tendon system.
• Reduces pain and swelling.
• Stimulates the flow of blood.
• Speeds up the elimination of toxins.
• Speeds up the regenerative processes.
• Prepares muscles and tendons to the effort.
NO DOPING – NOT INVASIVE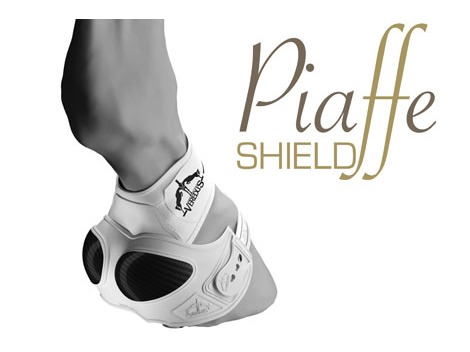 Professional Overreach boot Veredus
Model: Piaffe Shield
Revolutionary overreach boot designed for a whole and safe protection of the heel area.
Particularly useful in dressage.
Anatomic shape for a perfect adherence.
Extra-carbon protection on heel area.
Double point fastening.
Quick-release tips.