Horse: Care products: Leovet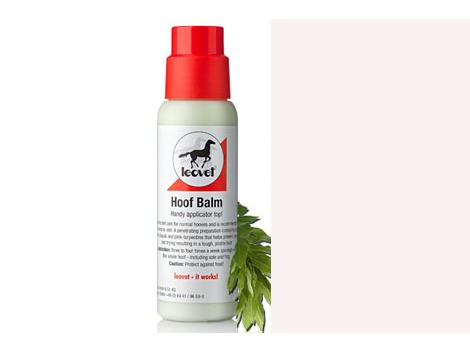 Hoof Balm
In support of hoof growth.
Hoof Balm cultivates healthy-to-the-core hooves, actively promoting horn growth and noticeably improving horn quality. Glycerine and sheep's wool wax help seal moisture in the hoof horn. Laurel oil and oil of turpentine improve the circulation deep inside, thereby promoting growth.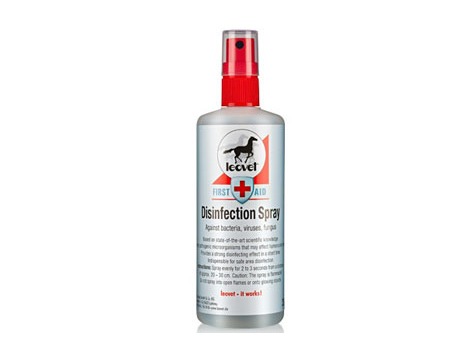 Disinfectant Spray
Disinfection you can rely on: fights bacteria, viruses and fungi!
Disinfectant Spray is guaranteed to destroy harmful micro-organisms which are capable of causing infections in humans and animals Comes as a clear solution, disinfects thoroughly and takes effect soon after contact. Disinfectant spray is an indispensable aid when it comes to safe disinfection in the stable or elsewhere.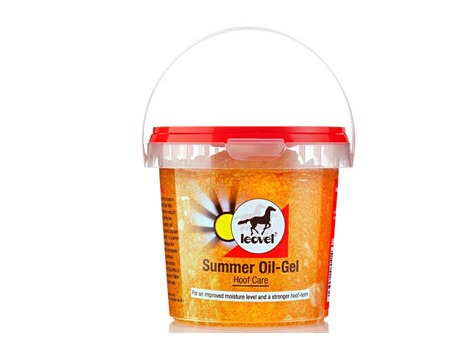 Summer Oil-Gel
For more moisture and stronger hoof horn.
Powerful conditioning agents like lecithin and ceramides improve the cellular bonding material (putty) and strengthen the hoof horn. Summer Oil-Gel provides much more moisture than the standard hoof greases on the market. The ability to store this moisture in the hoof horn counteracts summer dehydration. The gel does not drip off the brush during application.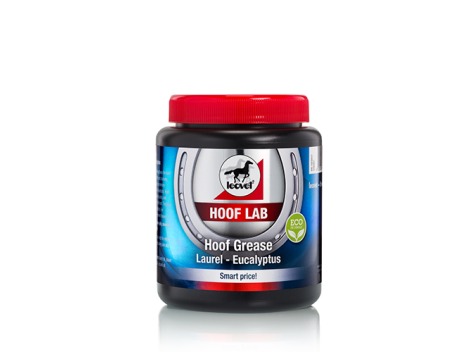 HOOF LAB Hoof Grease

With laurel and eucalyptus at a smart price.

Nourishes and strengthens the hoof. Regenerates brittle and cracking horn. Eucalyptus oil promotes natural growth and elasticity. Hoof Grease is absorbed quickly and seals moisture in the hoof. The hoof retains its breathability. For beautiful, well-groomed hooves.

Without petroleum jelly, mineral oil and parabens!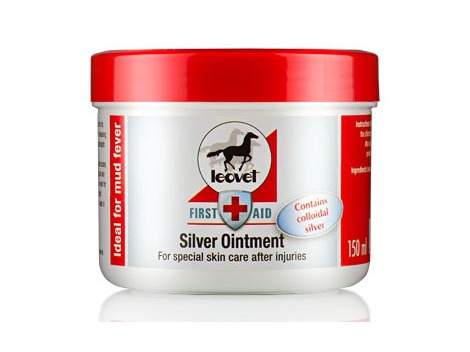 Silver Ointment
Special care for skin after injuries. Ideal for mud fever.
Contains colloidal silver.
Silver Ointment contains pure silver which, by way of the enlarged surface area, leads to continuous release of silver ions. This allows the silver's antiseptic effect to unfold, pushing back bacteria. Infections abate, allowing the skin to calm and regenerate. High-quality plant oils provide dry, cracked skin with moisture, making it smooth. Can be used preventively to protect the pastern from moisture and bacteria. Silver Ointment can be used in combination with leovet Zinc Oxide Spray.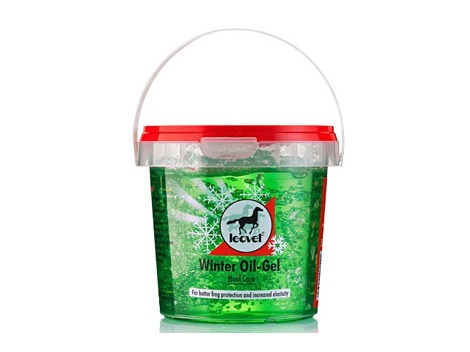 Winter Oil-Gel
For enhanced elasticity and better frog protection.
Ethereal oils such as clove oil, eucalyptus oil, and rosemary oil have an anti-bacterial effect and stimulate blood circulation, thereby providing effective protection against thrush. The elasticity and resilience of the hoof are greatly improved. Winter Oil Gel stays smooth even for application at very low temperatures.